myGermany in Green? – myGreen!
Our own way to zero emissions for the world.
How do we act climate-friendly?
At myGermany.com, we are taking a consistent approach to our goal of being climate-friendly. We are using myGreen to transport all parcels for our customers in a CO₂-neutral manner by investing in our environment! myGreen is now included in all international shipments.
Our mission is to reduce logistics-related emissions to zero by 2030! For this reason, we will always offset our (and your) emissions at the end of the year. We support various climate projects to achieve our goals. In this way, we make an active contribution to climate protection.
Through consolidated shipping methods and the use of marginal capacities according to plan, we achieve a sustainable and forward-looking utilization of our shipping processes. We do take advantage of growing train networks for our transport logistics in Europe and around the world.
Already today, myGermany voluntarily offsets the CO2 generated by parcel shipping through the EU-ETS. And we focus on strategic planning of shipping routes and taking advantage of economic conditions (e.g. 30% of containers bound for China are currently empty runs). Additionally, we bundle of numerous parcels to pallets / containers to achieve a CO2 reduction of more than 35% per single shipment.
At the end of the year, we calculate and sum up our CO₂ emission based on the packages we have sent internationally. Currently, we plan with emission of 380 g per ton and kilometer air transport, our average package flies approx 5000km we get 37,5kg CO₂ per package.
The calculation may differ considerably within the framework of the EU legislation on voluntary compensation payments, since Regulation 389/2013 provides the extended legal basis of a Union registry. We do automatic compensation of allowances provided free of charge" on the basis of 2003/87/EC in connection with 2019/1122.
Our customers support us by handing over their shipments to us. Join us too!
For every package you send with us, myGermany reduces your
emissions to zero and offset them at our expense!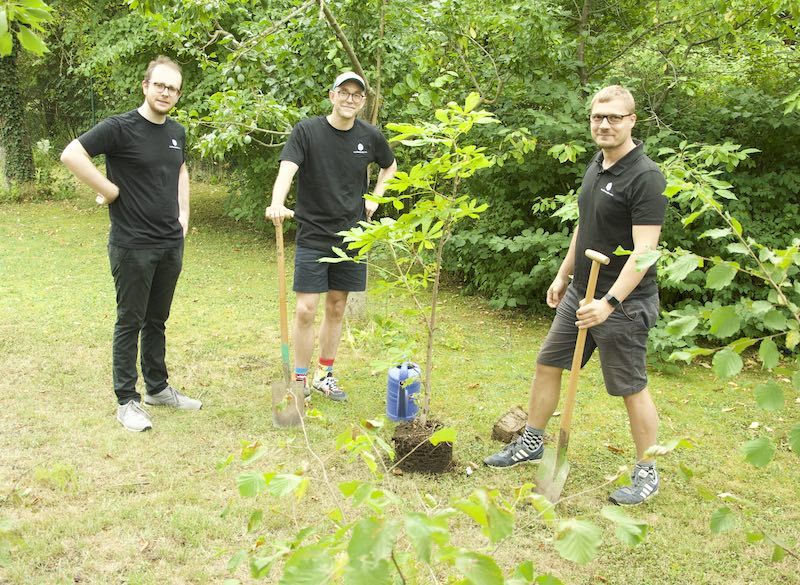 What else does myGermany do?

Our partners leverage climate-neutral transport


Collaborate with global carrier partners, which use alternative drives, such as bikes or electro vehicles


We use and improve digital services (apps and portals) to reduce paper work, such as digital customs processing


Use of certified green electricity from renewable energies

myGreen | myGermany includes nature in each of your packages
Select the option myGreen for your packages and we pack your packages in an ecological, responsible and sustainable way.
We will use packaging material and cardboards made of recyclable material:
Packaging Boxes – made of recyclable material grass paper which reduces the need of wood
Filling Material – recycled corrugated cardboards and environmentally friendly filling material (based on plant starch)
Shipping Options – if available we select the sustainable shipping method, such as DHL Green
Start responsible & sustainable shipping from Germany.