Package Forwarding

Service Germany



Made in Germany
myGermany enables you to purchase any product from German online shops regardless where you are in the world! We meet this promise by providing you a German shipping address, individual customer service and package forwarding service. We purchase, pick-up, pay, check, photograph, store, consolidate, repack & ship your items, and take over customs handling & the preparation of customs documents.
Package & Freight Forwarding from Germany
HOW DOES IT WORK? 
Get your personal German Shipping Address, pay 1,00 € one-off registration fee (get it reimbursed with your next transaction) Now with your new German Delivery Address you can start your online shopping tour.
Now you can shop in any German & European online shops. Just enter your new myGermany address as the shipping address when checking out from the stores.
Enter your expected parcels into your account that we can check against your expectations. We take pictures & let you know about condition before forwarding.
For your orders find photos, status details & more in your account: select consolidation, additional packaging, detailed pictures, scans or inspection checks.
We ship your parcel fast, insured, traceable & door-to door with Express or Economy services of DHL, FedEx or UPS. We use land, air or sea routes for your packages or pallets.

Shop at any Onlinestore or
ask our Concierge to purchase for you
Shop online and enter your myGermany delivery address at any Furniture-Store-Checkout. Or use our Concierge who can shopp for you.

We inform you once your order
has reached our warehouse
In your myGermany Account you decide how to be forwarded to you. You can consolidate or ship directly, add additional packaging material and let us prepare export papers.

International Insured Door-to-Door


Freight & Package Forwarding
We take over the entire shipping process incl. customs communication. Packages can be sent in 3-7 days so you, pallets in 4-12 days.
How does myGermany work? We explain our package forwarding service within 2min.
How does your myGermany Account work? We explain our features within 2min.
Package Consolidation in myGermany. Explained within 2min.
Package Size Reduction with myGermany. Explained within 2min.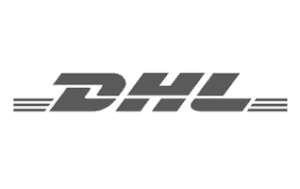 Why myGermany?



#1 Parcel & Freight Forwarding Service from Germany
10 Years Experience
in secure international package & freight packaging, shipping & export regulators.
We Focus With Care
on your items and pack it accordingly – No Mass Processing.
Made-In-Germany
International Package & Freight Forwarding competency.
50.000 Returning Customers
Ship packages, pallets, kitchen devices, spare parts, antiquie items etc.

Ready to start shopping & shipping from Germany?
International Shipping. What can be forwarded?
Frequently Asked Questions
How does Package Forwarding work from Germany?
You can get packages sent to myGermany warehouse when you shop in Germany. Therefore you need to enter our address in the CheckOut (please register here >>). Once we have received your package, you need to define the next steps (consolidation, repacking, add/remove documents, select shipping method and transport insurance etc.)
Details please check here >>
How much does package forwarding from Germany cost? Are there andy additional fees or taxes with package forwarding?
You pay us only once you initiate the shipment. If we forward your package as it is there are no additional fees, Shipping Cost Calculator >>

We dont ask for any additional fees, except the additional services you require in your account (cost overview).
Check also your Membership Plans >>
If you ship form Germany to Non-EU countries, tax and duty might occur, which is to be paid by you. Please read more here >>
How are Shipping Rates Determined for package forwarding?
https://mygermany.com/shipping-cost-calculator/
Our shipping rate is composed of the cost of shipping service provider and our margin. So it already includes packing, customs paper/shipping paper preparation, outgoing and incoming customs clearance and delivery to the customer. It also covers all of our costs.
The costs of our shipping partners are based on zones (countries) – the further away from Germany and heavier the shipment, the more expensive the shipping.
Do you Repack? Can I Consolidate Multiple Packages into one shipment for cost savings?
Yes, we repack and consolidate for free. We use our own strong packaging material and 2-wavy cardboards.
We eveb provide a sophasticated and time-taking consolidation process where we unpack and newly repack in order to get it shipped the most economical way possible. That is done for our Premium Members >>
Are there any Subscription Plans for frequent users?
Do you provide Photographs of my items/parcels?
Yes, we take pictures of each incoming parcel for Premium and Business members. Please check our memberships here. A Detailed Pictures option is available in your account.
What Shipping Carriers are commonly used for package forwarding from Germany?
List of our partners, with them we collaborate and their rates we provide to you.
For Packages (Road, Air) we use:
– DHL Weltpaket (Economy & Premim)
– FedEx Economy & Premium
– TNT
– UPS Standard & Expedited & Express
– DPD Standard & Express
For Freight (Sea, Rail, Air, Road) we use:
– DHL Global Forwarding
– FedEx Freight
– DBSchenker
– DSV
More details check here >>
What are the typical Delivery Times for forwarded packages?
Please check our Shipping Cost Calculator entering your country and you will see the shipping time for each shipping method.
Do package forwarding services offer Transport Insurance options?
What should I do if my package is Damaged or Lost during the forwarding process?
Can I Change the Shipping Address after the package is forwarded?
It depends on the carrier you selected:

DHL Express – yes it is normally possible, normally for free.
FedEx Economy & Express – yes it is normally possible, normally for free.
DHL Weltpaket – no it is not possible.
UPS Standard & Express – no it is not possible.
DPD Standard & Express – no it is not possible.

Can I Track my package during the forwarding process?
Are there any Size or Weight Restrictions for packages being forwarded from Germany?
What Customer Support options or Communication Channels do you offer?
We do answer emails within 24h during business hours Monday to Friday 08:00 to 15:00 CET.
We also provide a Live-Chat with human employees Monday to Friday 08:00 to 15:00 CET, and if our employees are not available our Bot will help 🙂
Our FAQs also provide lots of useful information.
Can I Return items to German online stores if I'm not satisfied with my purchase?
We support you with returns!
Within Germany
From myGermany to original seller: In cases of wrong or damaged products, or products which are not compliant with your order, products can be returned at no charge. You may even return goods without stating reasons against a processing fee. Please mind, that some Concierge Orders may be treated differently.
From customer to Germany 
From customer destination to myGermany / original seller: Customers may also return shipments from their country to myGermany or to the original seller. The costs are to be taken by the customer, but we will fully support the process and communication with seller.
Are there any Restrictions on what I can order from Germany?
myGermany can send almost everything which is leagal. We are also certified for shipping Dangerus Goods such as Lithium, Oil or Gad Pressure Cans. Please check here restriced items >>