Spare Parts Forwarding Germany
International Shipping Service for Spare Parts from Germany
Door-to-door Spare Part Delivery Service to more than 200 countries.
We pick-up, pack securely, consolidate, execute customs processes & ship internationally to you.
Since 2012 we do export single pieces (packed or unpacked) or consolidated wooden crates full with spare parts. Explore our comptency Spare Parts Forwarding Service from Germany.
Ship your car body, bumper, cooler, spoiler, alloy wheels etc. and other high-quality German brands with myGermany.com & save up to 30% on worldwide delivery from Europe! We ship any items from each vendor, such as BMW, Mercedes, Volkswagen etc.
Safe & door-to-door Car Spare Parts Delivery Service from Germany.
Have you ever wondered if you can order German Spare Parts in Germany and have it sent to you? The answer is Yes! myGermany.com delivers pretty much anything to your doorstep – and all super protected and safely, as well as fast to more than 200 countries.
To calculate your costs to ship, you can either check the rates in our cost calculator, or simply contact us with the details and receive your individual quote within 24 hours.
Sample of shipping Car Part items to you:

– Car Cooler
– Car Body
– Spoiler
– Car roof
– Bumper
– Alloy Wheels
– Car Motor Engine parts
– but also furniture and bathroom utensils or industrial machines etc.
Some German Car Part Shops: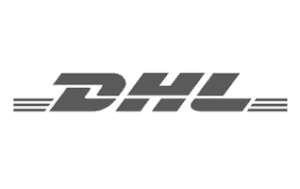 Why myGermany as Car Spare Parts Forwarder?



#1 Package & Freight Forwarding Service from Germany
10 Years Experience
in secure international package & freight packaging, shipping & export regulators.
We Focus With Care
on your items and pack it accordingly – No Mass Processing.
Made-In-Germany
International Package & Freight Forwarding competency.
50.000 Returning Customers
Ship packages, pallets, kitchen devices, spare parts, antiquie items etc.

How to shop spare parts from Germany & get it delivered by myGermany

Shop at any Car Tuning Store or
ask our Concierge to purchase for you
Shop online and enter your myGermany delivery address at any Spare-Part-Store-Checkout. Or use our Concierge who can shopp for you.

We inform you once your order
has reached our warehouse
In your myGermany Account you decide how to be forwarded to you. You can consolidate or ship directly, add additional packaging material and let us prepare export papers.

International Insured Door-to-Door




Freight & Package Forwarding for Spare Parts



We take over the entire shipping process incl. customs communication. Packages can be sent in 3-7 days so you, pallets in 4-12 days.
International Shipping. What can be forwarded?
Frequently Asked Questions
Can myGermany pick up unpacked items in Germany and pack them for international shipment?
Yes. We can pick up unpacked items with our dedicated driver. If your items are already packed (crates, pallets), we can use gathered trucks, which will be more cost effective. We can either ship directly to you, or get it into our warehouse where we check packaging and import/export conditions. We do pack, secure and support with export and customs formalities.
Can myGermany ship via Air, Sea, Road or Rail?
Yes. We do collaborate with several carriers and are able to provide you different shipping options via Air, Sea or Road. Best is to have the items in our warehouse where we understand packaging and export conditions in order to quote the international shipment.
What kind of information does myGermany need for a quotation?
You may please elaborate on:– please provide commercial invoice or any proof of value (eg. screenshot of ebay etc.)– weight / dimensions of packed items?– description of items incl. value? (is a customs declaration required? »)– is it already sufficiently packed, or do you need any further packaging services? (myGermany will add fees to it)– is it stack-able?– where to be picked up? detailed address? (sometimes it is not delivered into our warehouse but we pick up somewhere's and send directly to client > attention: if we don't have the items in our warehouse it is hard to take over liability, we need to check with sender if it was sufficiently packed)– to where to be sent? detailed address? port or your address?– do you have unloading equipment at your place?– who takes care for the customs clearance? You or myGermany? We normally ship DAP…– are you acting as business or private– who/how will be charged for the customs processes?– do you prefer sea or air?
Can myGermany handle the entire Pick-up process in Germany?
Yes. We handle the whole communication, payment and pick up if demanded. Please mind that articled need to be packed by the seller. Please also note that some articles are not in condition for an international transport, myGermany will check that upfront.We charge a 20,00 € standard fee for the Pick up Service (if higher pick-up costs occur, we will discuss with you before executing the pick up).
Contact our Freight Agents


Get a Quote