Return Shipping Management & Refurbishment for your Business
Services for businesses selling items in Germany (on ebay, amazon, or other market places).
myGermany receives your return shipments, reports the conditions, repacks, destroys or sends back to you – you take full control how your returns shall be processed!
Easy Handling! Use our myGermany warehouse as your Return Shipment Address. We receive your goods and store them until you instruct how to process: Consolidating and shipping to you? Repacked shipping to customers? Destroying.
Get your Business Premium Account and start with myGermany today!
Why myGermany can manage your Return & Refurbishment Shipments?
– 3,000 square meter warehouse
– Dashboard can show you pictures, conditions and more information per package
– Receiving over 1,000 packages a day
– 60,000 returning customers
– Branded cardboards
Why myGermany?

#1 Package & Freight Forwarding Service from Germany
10 Years Experience
in secure international package & freight packaging, shipping & export regulators.
We Focus With Care
on your items and pack it accordingly – No Mass Processing.
Made-In-Germany
International Package & Freight Forwarding competency.
50.000 Returning Customers
Ship packages, pallets, kitchen devices, spare parts, antiquie items etc.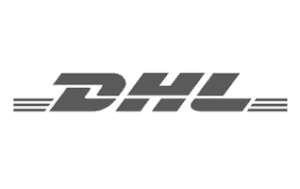 Ready to start your fulfillment with myGermany?
Frequently Asked Return Management Questions
Can you provide a German Return Address for my customers? Gather return shipments and send to me?
We do provide you an official German Return Address, which you can use for any marketplace to organize your return shipments. Set up a Business Account and contact us:
Do you want us to gather your items in a big box and send it once it has reached a certain limit or once a month?
What volumes are we talking about?
How many packages do we receive per month / which size do they have?
What kind of information do you need from receiving packages?
And how often do you need us to consolidate/forward to you?
Can you organize Relabelling of my products?
Yes we do.
We can inspect single customer return shipments and prepare it for re-selling or disposing.
Or you can initiate a Bulk Return Shipment from Amazon, Zalando etc. to our warehouse, where we gather them and start the re-labelling once confirmed in order to prepare them for shipping back to any marketplace.
Can you Dispose return shipments?
Yes, we provide that service.
We are located next to a full recycling center managed by the city adminsitration.
Please contact us!